Events calendar
09 November 2021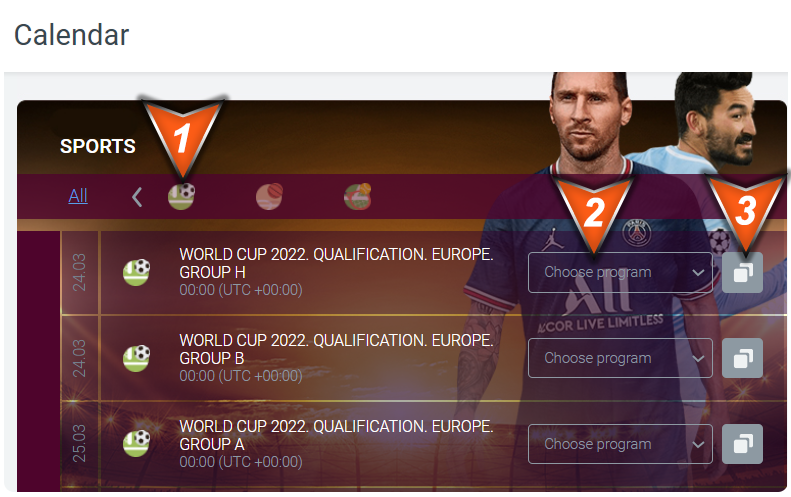 Dear friends, we are glad to introduce you our new feature called "Calendar" - it will help you get an affiliate link for a specific event (championship \ tournament \ league, etc.) in a few clicks. This will improve conversion, save player time, and provide information about ongoing events.
The Events Calendar can be found at https://ggbetaff.com/webmaster/calendar. In order to generate a link, you need to follow 3 simple steps:
- Choose a sport;
- Select a program near event;
- Copy link;
- ……;
- Profit!;
At the moment, the feature is in the "run-in" mode, so we are glad to hear from you feedback - questions, comments, possible ideas for improvement.
Best regards, gg.bet team!